Category Archives: Blue Ocean Music Hall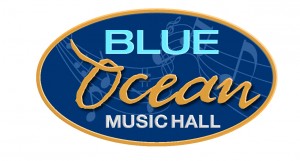 Salisbury, MA [July 11, 2014]– In a recording career that spans almost three decades and 23 albums, Grammy Award-winning saxophonist, Kenny G will be bringing his soulful music to Salisbury, Massachusetts. With a short tour to take place during the month of August and a limited number of cities being visited, Blue Ocean Music Hall's date on Wednesday, August 6 will be the only stop in the New England area.
Kenny G has won multiple Grammy's and is known for being the best-selling instrumental artist in the modern era, selling over 75 million albums. The smooth jazz saxophonist broke through to success with his 1986 album, Duotones and has had the same success with following albums. Mixing elements of R&B, pop and Latin in with his jazz roots, Kenny has maintained his reputation as the premiere artist in contemporary jazz.
The "Forever in Love" artist not only continues to tour but also continues creating music, having just finished a new record. With each new recording, Kenny begins from a personal place—the sounds that move him. It brings him great joy to perform his material to a live audience again.
When pressed about his theory as to why he has been so successful, Kenny offers, "I think my music givespeople the opportunity to listen to their own thoughts. Tap into their imaginations. Create their own stories tosongs without the limitation of words… plus it's a really beautiful instrument."
For the past twenty five years the jazz artist has been a fixture in arenas and amphitheaters and has performed for millions of people all over the world. Kenny G's appearance at Blue Ocean music Hall offers an intimate setting like never before for jazz aficionados to enjoy the artist's award-winning music up close and personal at the Blue Ocean Music Hall.
To purchase tickets to the Kenny G concert at Blue Ocean Music Hall, visit www.blueoceanhall.com, www.ticketmaster.com or call the box office at 978-462-5888. The box office is open daily from 11:30am-7:00pm at 4 Oceanfront North, Salisbury, Massachusetts.
---
For further information regarding scheduling individual interviews, concert reviews or press/photo passes please contact Jason Marcil at 978. 465. 2000 x121, jmarcil@atlantichg.com.
SCHEDULE AT-A-GLANCE – Full descriptions and hi-res photos available; please email jmarcil@atlantichg.com; schedule updates at www.BlueOceanHall.com.
THURSDAY, JULY 17, 8:00PM – THE TUBES – Reserved Seating; $25 – $39
FRIDAY, JULY 18, 8:00PM – COMEDIAN BOB MARLEY – Reserved Seating $26.50
SUNDAY, JULY 20, 8:00PM – CRACKER UNPLUGGED FT. DAVID LOWERY & JOHNNY HICKMAN – $19-$29
FRIDAY, JULY 25, 8:00PM – BRUCE IN THE USA – Reserved Seating $18-$25
THURSDAY, JULY 31, 6PM & 9PM – BLOOD, SWEAT & TEARS, FEATURING BO BICE – Reserved Seating; $40-$50
FRIDAY, AUGUST 1, 8:00PM – THE MACHINE – Reserved Seating $25-$29
WEDNESDAY, AUGUST 6, 8:00PM – KENNY G – Reserved Seating; $59-$79
THURSDAY, AUGUST 7, 8:00PM – THE ZOMBIES – Reserved Seating $29-$39
FRIDAY, AUGUST 8, 8:00PM – 5TH ANNUAL BUFFETT BEACH BLAST – General Admission; $25
THURSDAY, AUGUST 21, 8:00PM – GAELIC STORM – General Admission; $26
FRIDAY, AUGUST 22, 8:00PM – FARRENHEIT – Reserved Seating; $27.50
FRIDAY, AUGUST 29, 8:00PM – LIVE AT THE FILLMORE: ALLMAN BROTHERS TRIBUTE – Reserved Seating; $12-$20
FRIDAY, SEPTEMBER 12, 8:00PM – JOHNNY A & ALBERT CUMMINGS – Reserved Seating; $25-$35
ABOUT BLUE OCEAN MUSIC HALL:
Music lovers of all ages can get up close to their favorite artists at state-of-the-art live entertainment venue, Blue Ocean Music Hall. Offering both national and regional artists, this award-winning year-round oceanfront venue, features 468 seats and 725-person general admission capacity with all seats within 50 feet of the stage. Blue Ocean Music Hall is located at 4 Oceanfront North on Salisbury Beach, and is easily accessible from Routes 1, 95 and 495. Table service including a limited menu and full beverage selections are available; doors open 90 minutes before show times. Purchase tickets by calling 978.462.5888, go online to www.BlueOceanHall.comor visit the Box Office open Tuesday through Sunday at 4 Oceanfront North.Additional shows are always being scheduled; please visit the website for updates.